Orange Dreamsicle Bath Truffles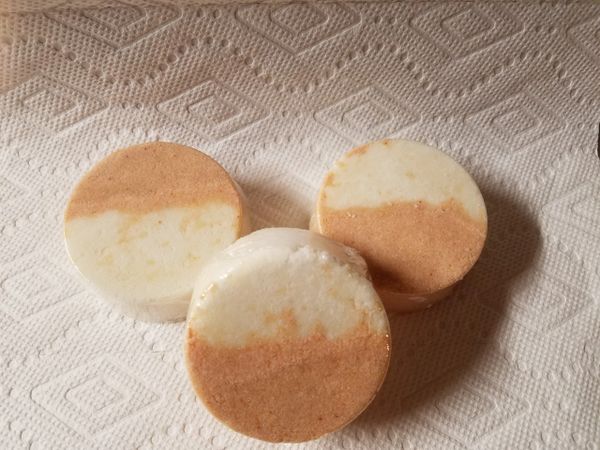 These are bath fizzies. They are made with shea oil and cocoa butter, these Orange Dreamsicles Bath Truffles will fill your tub with skin loving oils. CAUTION: They may make tub and shower area very slippery.
Ingredients: Baking Soda, Citric Acid, Shea Oil, Cocoa Butter, Creamsicle Fragrance Oil, Colorant.